What makes a brand? What values does your brand evoke?
Amanda McDonald
What makes a brand?
The Oxford English Dictionary has numerous meanings for the word, from the branding of livestock, such as sheep, through to a type of product manufactured by a particular company under a particular name.
But a brand is more than just a way of identifying sheep. It's the core ethos that differentiates, engages and resonates with its audience. It should be deeply rooted in what's unique about an organisation and reinforce this ethos from root to tip.
David Ogilvy described the brand as "the intangible sum of a product's attributes". Saatchi & Saatchi describe their perception of brands as 'Lovemarks': "Lovemarks transcend brands. They deliver beyond your expectations of great performance. They reach your heart as well as your mind". The best brands reinforce the positive values of an organisation and the logo inspires confidence, credentials and heritage. They also connect at a deeper level with customers and prospects alike. They ascribe value to any product or service creating a brand promise that will then be delivered in their brand experience.
How do you evolve a brand whilst remaining faithful to its roots?
Here, we consider some of our clients' brands and review their transition.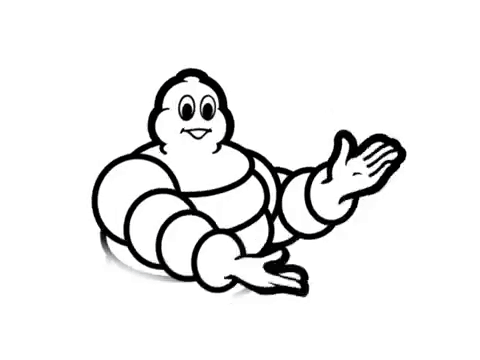 Everyone must be familiar with the 'Michelin Man'. First introduced at the Lyon Exhibition of 1894, Bibendum is one of the world's oldest trademarks. In his early days he wore glasses and smoked a cigar. As cars became slicker, so too did Bibendum. He lost his spare tyre and smoking habit, and became the powerful, streamlined, iconic character he is today.
Worldwide plant manufacturer, JCB, made the transition from building agricultural tipping trailers in 1945, to being the world's third-largest construction equipment manufacturer and brand leader. Its brand has evolved in tandem with the company's growth and maintains a place in brand bible, 'The Brands of the World'.
Another global brand with humble beginnings is Dr. Martens. Starting in 1901, the Griggs family were known for making boots in the small town of Wollaston, Northamptonshire. Building a reputation for sturdy, durable work boots over six decades, the brand then incorporated a unique innovation from Dr. Klaus Maertens, a 25-year-old soldier. While convalescing from a broken foot he created a unique air-cushioned sole to aid his recovery. Dr. Martens then evolved into the eclectic, iconic brand that is loved around the world today.
In the finance sector, Stafford Railway Building Society remains true to its heritage in its logo (it was formed in 1877 by a small group of railway workers of the London & North Western Railway Company) whilst conveying a more contemporary brand image to engage with its customers. The brand retained its proud reputation and weathered the financial market's many storms.
Finally, for Yes Agency client, Make Some Noise, established in 2001, our complete brand review resulted in the development of a vibrant new brand identity that symbolised the youth music organisation's dynamic growth. The identity celebrates the currency of music in driving cultural change.
The Yes Agency brand too has developed significantly over the last fifteen years, but our ethos remains unchanged. We are committed to going the extra mile as standard. We are strategic and thoughtful. We work hard to surprise and delight our clients. We make positive connections with our clients' customers.
If you'd like us to breathe life into your brand, call us on 01889 564931, or email us at ask@yesagency.co.uk. We'll make your brand our business.